What was offered and sold by a company was not necessarily what was claimed to be offered or sold – I had to learn this lesson with various companies in my career. The challenge was, that the products and services were often poorly defined and the contexts between product and brand was often unclear.
How to Adress the Challenges
Projects and Activities
Analyzed portfolio, clustered products, created hierarchies and simplified services
Established taxonomy and concepts for products and portfolio
Analyzed, structured and simplified service offerings
Established product indicators and metrics (sales, costs, prices etc.)
Defined USPs and sales arguments
Updated product and internal communication
Executed training and change management
Results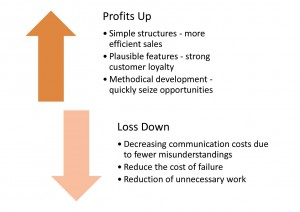 "Commercialization of Products and Service remains an underdeveloped B2B chapter. Holger is one of the rare persons that have the passion and the creativity to come up with ideas and concepts to better visualize and understand the complex service offerings."
SVP Marketing and Sales of a global B2B company.